From Tuesday to Thursday all events (except for the conference banquet) will take place in the PATS building (campus map).
University of Surrey
The conference will be held at the University of Surrey Stag Hill Campus, located within the county town of Guildford, Surrey in the South East of England, UK. The university is a ten minute walk away from the town centre, which offers a vibrant blend of entertainment, culture and history. Guildford is 40 minutes from London by train, and conveniently placed for both London Heathrow and London Gatwick airports. For general information on how to get to the university, see: how to get here or below.
Transportation from airport to Guildford
The most convenient airports to Guildford are London Heathrow Airport (LHR) and London Gatwick Airport (LGW).
From London Heathrow Airport (LHR) to Guildford:
Distance: Around 25 miles (40 km)
Public transport: Take a National Express Bus from the Central bus station at Terminal 2/3 of Heathrow Airport to Woking. It stops directly at Woking station. From there take a train to Guildford. (1 hour 30 minutes, £16)
Taxi: 45 minutes, £100 (or Beeline*: £50; Uber: £50)
* Beeline is a local taxi hire company which is cheaper than ordinary taxis.
From Gatwick to Guildford:
Public transport: Take a train from Gatwick airport to Guildford (1 hour, £14)
Taxi: 50 minutes, £110 (or Beeline*: £55; Uber: £55)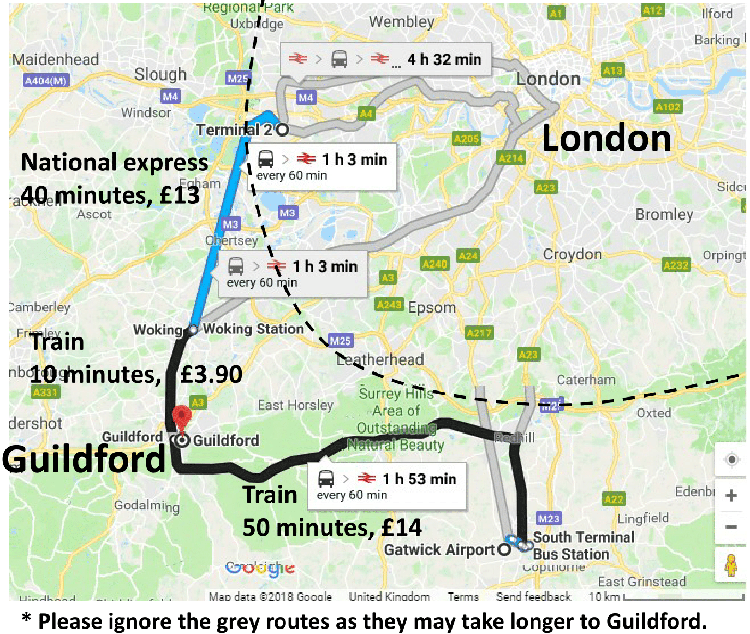 Local transportion in Guildford
The closest bus stations to PATs / Austin Pearce building are:
Austin Pearce bus station: 26, 27, 36, 37
Guildford school of Acting (GSA): 26, 36
On foot the distance between the town centre and the university is around a 25 - 30 minutes walk.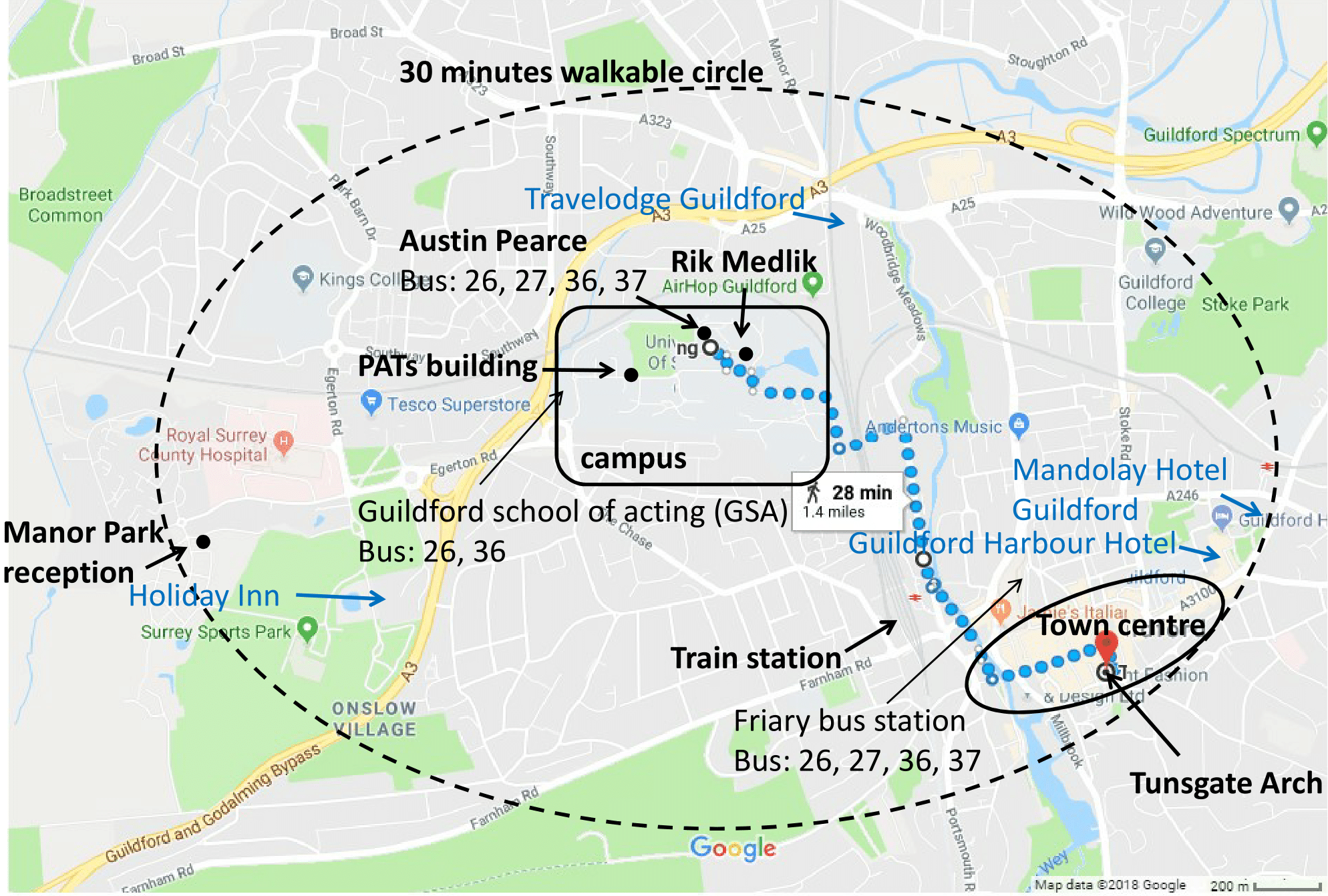 Walk from Guildford station to University of Surrey: